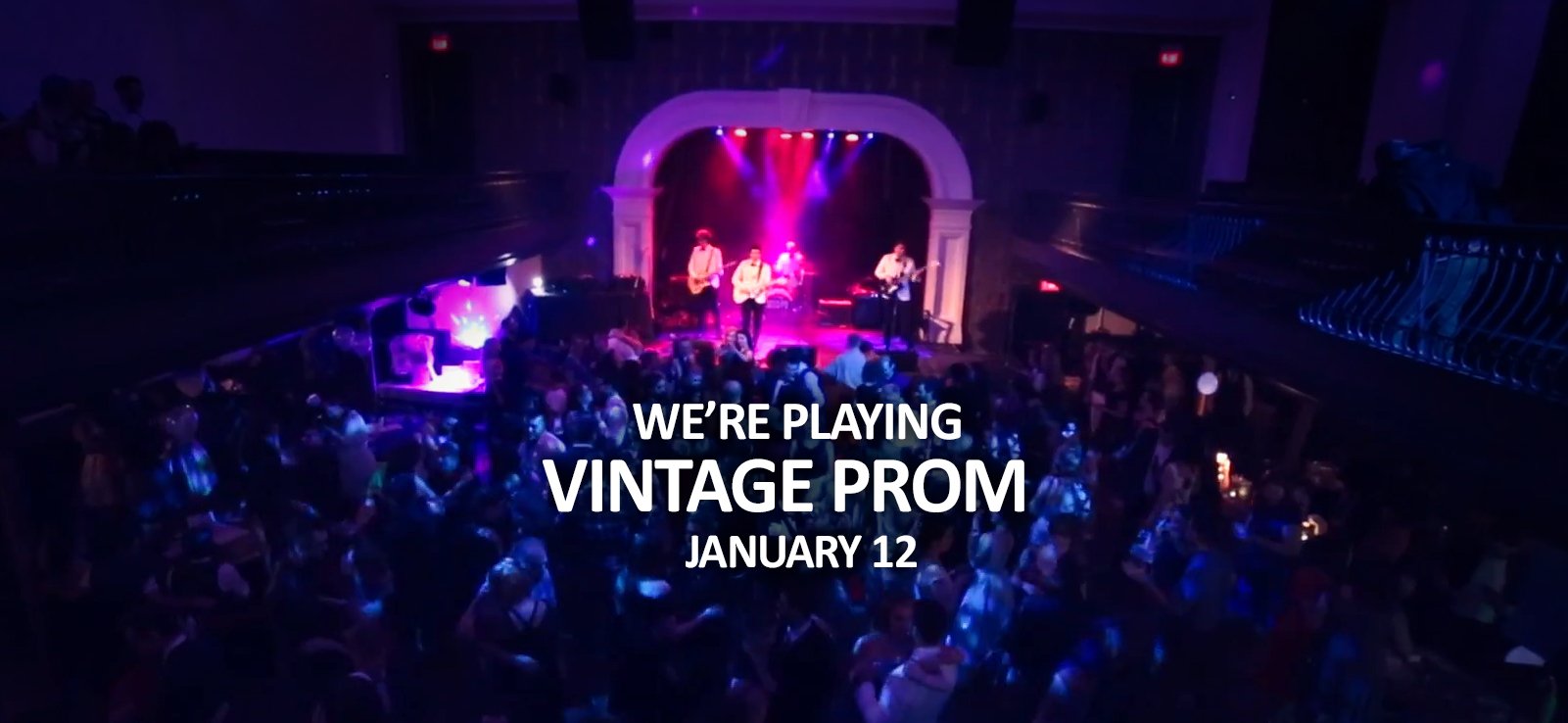 We're back again!! Playing the 4th Annual VINTAGE PROM in Toronto at The Great Hall on January 12!! SEE WHAT THE EVENT HAS TO SAY FOR ITSELF:
"Toronto's biggest Vintage Dance Party, The Annual Vintage Prom Toronto, is back for our 4th year, with another jam-packed night of Vintage themed Music, Fashion and fun! Travel back in time with this years Prom theme: "Dreams of the Silverscreen" as we celebrate classic hollywood with our party decor, costume contests, fashion and classic live music from the 1920s to 1950s."
Join us for our second year in a row!! Alongside other amazing local retro acts including The Greasemarks, The Sentimentalists, Kitten Monroe, Soda Pop Hop, DJ Swankenstein, and Ivory & Alex Bird!
FACEBOOK EVENT: https://www.facebook.com/events/1539341796146213/
BUY TICKETS HERE: https://www.eventbrite.ca/e/4th-annual-vintage-prom-toronto-tickets-39001075266